Delivery of the Homère Wine Cellar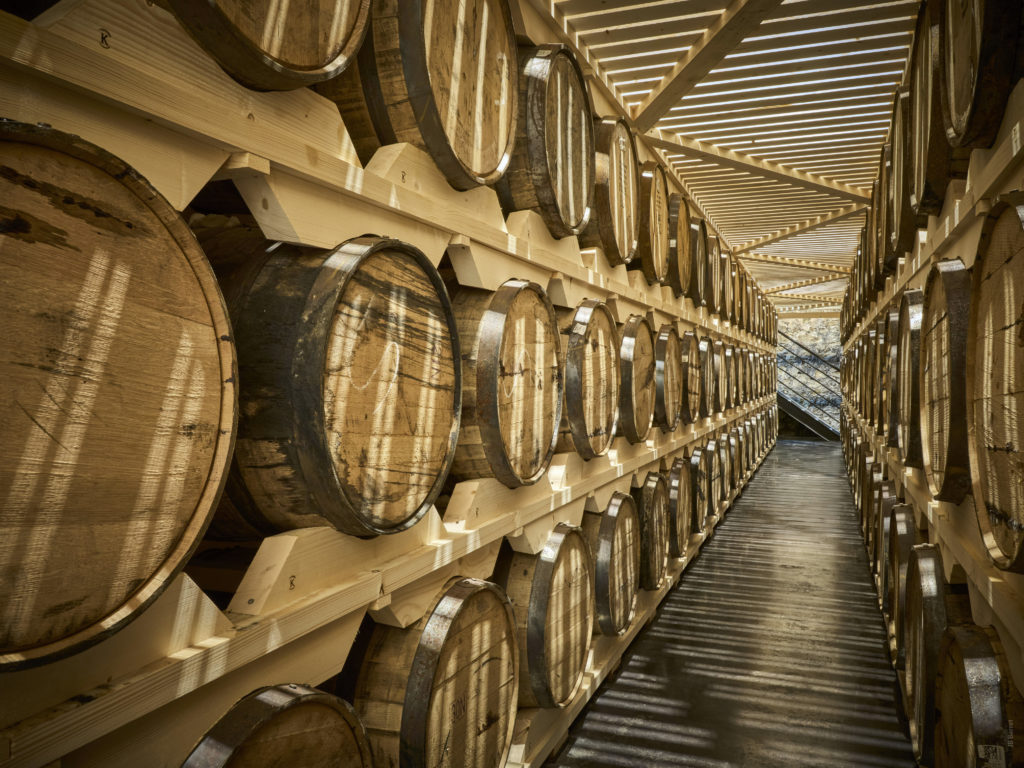 Kallafut had the pleasure of entirely restoring the Homère wine cellar which produces the Rhum Clément from Martinique.
Kallafut, at the service of Martinique rums
This is the fruit of long-term collaboration and deep study with the Habitation Clément. The Homère wine cellar, originally built in 1946, now has a new look as 2020 begins, thanks to the vision of the architect Olivier Compère. The construction started in September 2020 with a general restoration of the building, floor, ceiling and securing of the construction site, all of which have been remodelled by his team of artisans with impeccable timing.
On November 25th the first stage of the cask installation began with the laying down of 8 racks. 420 aged casks of Bourbon were then placed on the lateral racks up to the first 3 levels. The second stage of installation started on January 4th with the setting of an additional 652 casks, bringing the height to 6 levels, divided by a footbridge located on the 3rd level. This footbridge creates a connection between the racks and provides comfortable and optimal working conditions, as well as a secure way for the staff to move through the wine cellar.
The design studio Bois HD helped us in the assessment of seismic risk with recommendations of wooden floors and a bracing structure between racks, ensuring a greater stability of the whole structure even during seismic activity. Kallafut guarantees an eco-friendly and safe product, thanks to its simple system composed of natural solid timber. This is in addition to its extremely convenient feature that allows the cellar master to easily replace the casks. This also grants him great flexibility and control in the selection of casks according to his preference in order to obtain the perfect flavours for his marvellous compositions.
And last but not least, the only thing missing was a gorgeous lighting structure which, thanks to the dedication of the design studio Jutras and Bathalon, was made possible! They were able to create a stunning ambience, with beams of light or other sparkling effects, to illuminate the 1072 oak casks and reveal the beauty of their diversity. A big thanks to the GBH group for their passion for beauty and quality, and for trusting us with this gorgeous installation (pictures /JB BARRET).